Blizzard Learns Valuable Lessons from "Warlords of Draenor"
"World of Warcraft: Legion" Content Updates May Save the Game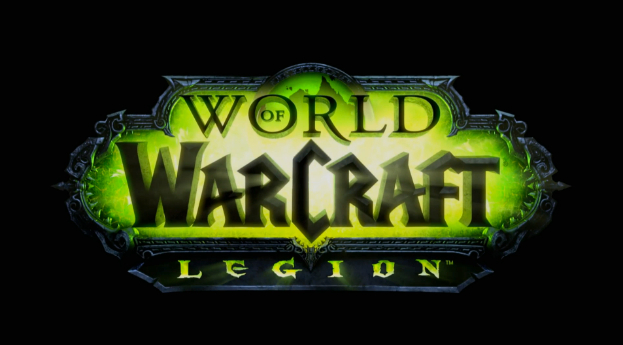 Now that the fuss from BlizzCon has wound down and most of its visitors are back in the office today, some of the changes announced during the convention are settling in, namely the announced changes to "World of Warcraft."
"World of Warcraft: Warlords of Draenor" as an expansion was slammed for a handful of problems, including the lack of dungeon and raid content, the lack of any other kind of content for end-game PVEers, length between content patches (which has historically been a problem), and the kind of patches that did pop - selfie cam patch anyone?). The announcement of "Legion" at last year's BlizzCon did not placate Blizzard's loyal fanbase, either. There was no promise for the kind of fixes that players needed - only announced quality of life changes to user interfaces (e.g., transmog) but no promise of more content this time around. This is all without touching on the more controversial, more subjective "problems" of dumbing down content using the LFR system, balancing PVP and battlegrounds, and how far Blizzard was willing to go to create a "fan service" expansion using what they knew to be the most beloved elements of the game.
"Legion" released on Aug. 30 of this year, and so far, most of those fears have been unfounded. Since the release of Legion, players have been introduced to:

eight initial dungeons available in three difficulties, one of which requiring attunement


the Emerald Nightmare 7-boss raid with three difficulties


the redesign of challenge modes for dungeons (now the mythic/mythic+ system


the redesign of dailies (now the world quest/emissary system


end game story content including the entirety of Suramar, order hall quests, and Illidan quests


the release of the new Karazhan dungeon, which also requires attunement, in mythic difficulty

What was missing from WoD in the above list? Well, for starters, we didn't get another new dungeon after its release, and even mythic difficulty came later. We're also getting actual, real content updates in the "Soon (TM)" timeframe with 7.1.5:


"micro", one-day holidays which are intended to celebrate events important to Azeroth (e.g., AQ rememberance day)


addition of "Pandaria" dungeons to the timewalking rotation


Brawler's Guild


updated arena environment


scaling back talent pruning

The patch is supposed to hit the PTR this week, according to Ion Hazzikostas, game director for "World of Warcraft." That doesn't even touch the surface with the changes coming later in Patch 7.2: Tomb of Sargeras - a new raid, new dungeons, class mounts, and flying as just some of the changes coming - or the unspecified patch 7.3, which takes players to the Eradar homeworld Argus.

With the above information in mind, it's clear the "World of Warcraft" development team actually did learn their lessons from "Draenor," which if repeated had the potential to finally kill the game.

World of Warcraft: Legion

Release:2016 Q2

Publisher: Blizzard Entertainment

Platforms: PC, Mac

Purchase: Amazon

!