Excalibur Games Holds Xbox One S Giveaway
Good Luck!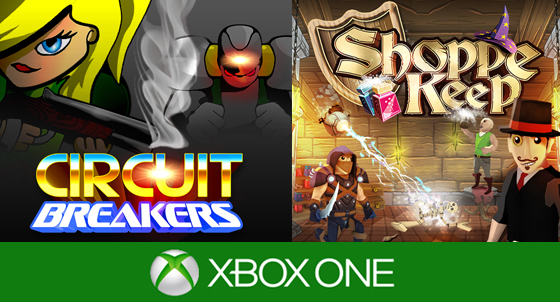 In preparation for the upcoming releases of two of their games, video game publisher Excalibur Games and each game's respective developers are hosting an Xbox One S giveaway.
The giveaway, which ends in Feb. 8, gives one lucky entrant from anywhere in the world a chance to win a white 500GB Xbox One S, as well as a digital copy of "Circuit Breakers" and "Shoppe Keep." Both games are scheduled to release in February and April of this year, respectively, so a download code will be provided to the winner once they release. However, the winner will get the Xbox One right away.
Interested participants can join the giveaway by taking advantage of one or all 18 ways to enter, with each method counting as at least two entries. Participants are also encouraged to refer their friends to join the competition, with each friend who completes an activity netting them an additional entry. The contest will close on 11:59 p.m. Greenwich Mean Time, and the winner will be announced on Feb. 9. An email notification will also be sent.
"Circuit Breakers" is a twin-stick, top-down shooter game that originally released on Steam back in November of 2015. A Playstation 4 and Xbox One version was announced by August of last year, with the Playstation 4 version capable of supporting up to four players. Both the Xbox One and the original PC version can support up to six players.
Meanwhile, "Shoppe Keep" is a business management game where players run an adventurer's shop in a fantasy setting. It was originally released in May of last year, with a virtual reality spinoff called "Craft Keep VR" releasing six months later. Console versions for "Shoppe Keep" were announced in December of last year.
!