Nintendo Switch Heads to PAX South
Visit Nintendo's Booth to Try It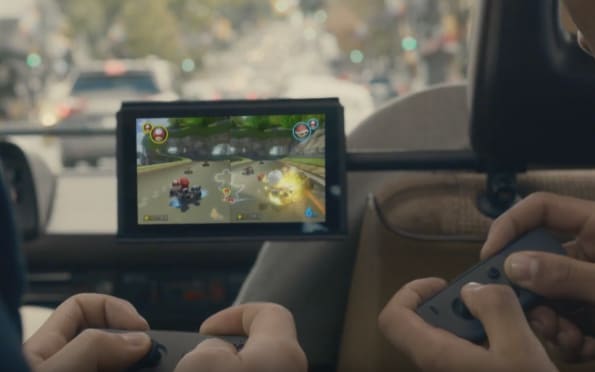 Nintendo confirmed yesterday that their upcoming hybrid console, Switch, will have a playable demo during this year's PAX South, which takes place on Jan. 27 to Jan. 29 at Henry B. Gonzalez Convention Center in San Antonio, Texas.
PAX attendees can try out the Switch by visiting booth 11255 from 10 a.m. to 6 p.m. CST and get a feel for some of the games before anyone else. Some of the games available for demonstration include "The Legend of Zelda: Breath of the Wild," "1-2-Switch," "Snipperclips," "Splatoon 2," "ARMS," "Mario Kart 8 Deluxe," "Super Bomberman R," and "Ultra Street Fighter II: The Final Challengers."
Nintendo's appearance at PAX South this year marks the second time that the Switch was brought out to the public, following just weeks after their "Switch and Play" event kicked off in Jan. 13 at New York City. Just like the NYC event, Nintendo's PAX booth will have different simulated environments for players to experience the Switch, such as a cross-section of an airplane or at a diner. Attendees will also have a chance to win various competitions and other Nintendo goodies.
After PAX South, the next U.S. "Switch and Play" event will take place at District of Columbia on February 12, with time and location still to be announced. Meanwhile, Canadians who are itching to get some play time with the Switch will be able to do so on Jan. 29, where Nintendo is also hosting an event in Toronto. The event will take place in Hall A of Metro Toronto Convention Centre, with doors opening at 10 a.m. EST.
!