NVIDIA Kills Resale of Promotional Game Keys
Game Keys are Now Bound to User Account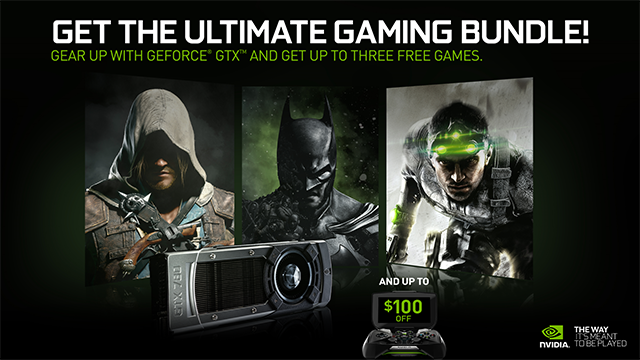 NVIDIA ended the ability to resell promotional game codes with an updated FAQ last week.
In the past, users who bought promotional graphics cards were gifted a game code for a specific game, which could be redeemed through a third-party service such as Steam. Players who wanted specific graphics cards but didn't care about the game that accompanied it could resell it or trade it by giving someone else the code instead. However, the udpated terms of service now locks the game code to the user's NVIDIA GEForce Experience account. The association between the user's NVIDIA account and the game is permanent.
The change follows a controversy in which players bought NVIDIA GTX 1070, redeemed the "Gears of War 4" code, and then canceled their order. The keys were revoked and policy updated. While it's difficult to blame NVIDIA for changing how they handle promotional items, the connection between returning the cards and reselling games feels weak.
While users aren't entitled to free games of their preferred genre whenever they drop money for new hardware, NVIDIA must know that sometimes the promotional item has no bearing on the purchase. PC gamers are notorious for the ways in which they prepare to build new systems or buy new parts, keeping a detailed analysis of which parts match together the best based on the price, compatibility, and the games the users plays now (and plans to play in the future).
In this regard, gifting individual games that sit there may not make sense for players, especially players on a budget who may have utilized their free game to obtain another one they'd rather play instead.
!