"Slayaway Camp's" First Expansion: "Santa's Slay" Launches Today!
Crossing names Off Santa's Naughty List
Released this past Halloween, "Slayaway Camp" is bringing its first DLC and a brand-new VHS tape of puzzles and mayhem to the not-so-happy holidays.
Continue to slide your adorable voxel murderer Skullfac, around hundreds more isometric puzzle levels to squash, flay, and decapitate hapless teen ... elves? No one is safe from this relentless killer, and that minimum wage, part-time job may just have landed you in a holiday mall massacre.
"Slayaway Camp: Santa's Slay" Expansion is the first official expansion pack for "Slayaway Camp" and adds a plethora of content to the original game, 25 new levels, new music, new animations and new killers. All in the spirit of making making sure santa's naughty list gets checked off.
Santa's Slay is available for purchase on Steam on Dec. 7.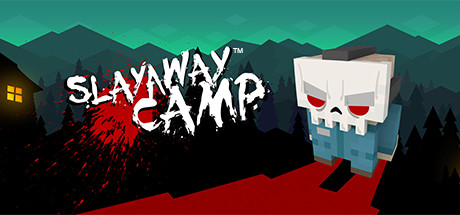 Slayaway Camp
Release: 10/31/2016 [NA] 10/31/2016 [EU]
Publisher: Blue Wizard Digital Ltd.
Platforms: PC
Purchase: Steam
!